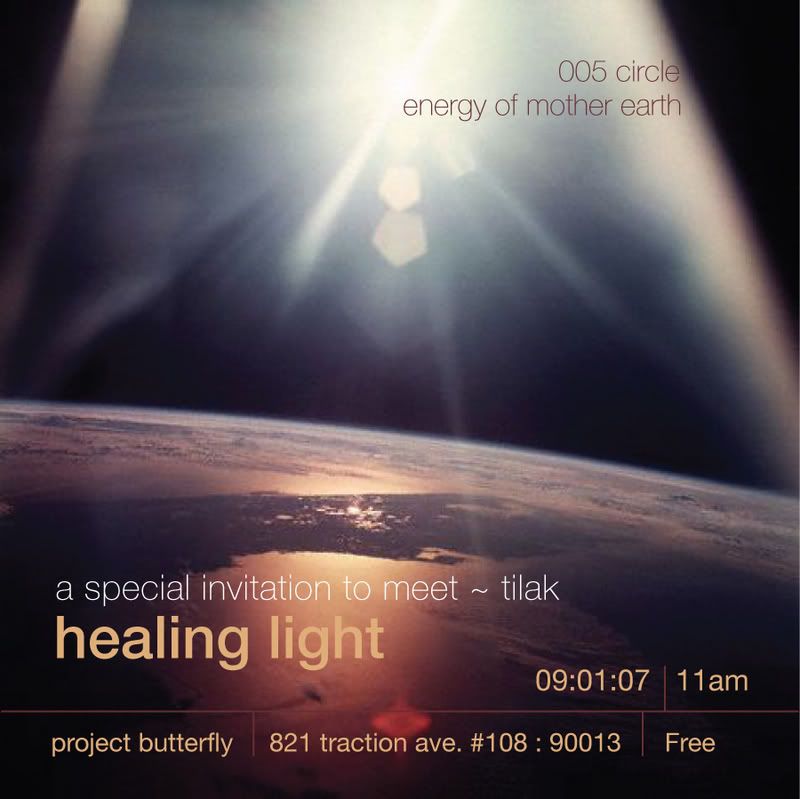 FREE
Limited space RSVP required: info@projectbutterfly.org
Energy of Mother Earth with Tilak
Saturday, September 1, 2007 at 11:00 am > 12:30pm Q and A
Please join us in talking about the nature of our planet and how we are so
intrinsically connected to it. Tilak will take us on a journey into seeing
our earth from a different perspective. There will be time for questions at
the end.
Tilak was born and raised in Sri Lanka, a country located off the coast of
southern India. Even as a young boy, he displayed unique abilities and
sensitivity, which made him touch the life force in all things in his
environment. Today, he activates this energy as a transmission to expose
people to a space of heightened energy and to erase any darkness and pain,
bringing a cool light and cool breeze to the mind, body and spirit. Most
people experience this space as a burst of joy and lightness. This enables
people to experience a new opening in their lives without going back into
their stories and self-sabotage.
Event hosted by: Kara Yoshimoto and Project Butterfly