Nov 21 :: Reclaim the Holidays :: 6:30pm
RECLAIM THE HOLIDAYS!
A panel discussion and cocktails with Process' Self-reliance series authors
moderated by Jodi Wille
Are you ready to leave behind the era of the over-consumptive, trash-producing, stress-filled, money draining holiday season and step into a glorious new possibility? Want to "take back" the holidays and infuse a new kind of magic and meaning into the season? Across the country, people are awakening to the pleasures of living more self-sufficiently, from edible gardening and urban foraging to food preserving and community bartering. In this spirit, join us for an evening designed help you re-envision new traditions for the holiday season that are simple, sustainable, low-cost, and radically satisfying. The evening will include a panel discussion with the Process Media Self-reliance authors Erik Knutzen and Kelly Coyne (The Urban Homestead), Deborah Eden Tull (The Natural Kitchen) and Cletus Nelson (Depression 2.0), all the resources you need to get started, and more.
Sustainable snacks and bicycle-powered margaritas and other libations will be provided.
Topics include:
• The real costs of conventional gift giving
• Strategies to save money and redefine gift giving
• Ways to choose participation, connection, and sharing over consuming
• How to have a radically different approach to food and sustainability this holiday season
• Creative reuse, crafting, and do-it-yourself holiday projects
• How to weave nature back into our new traditions, right here in the city of LA
To get you started on your holiday gift savings, all Process Self-reliance Series books will be on sale at 40% off retail and signed by the authors present.
Panelists:
Kelly Coyne and Erik Knutzen, authors of The Urban Homestead are creators of the blog
homegrownevolution.com
, a green living and self-sufficiency resource for urbanites. They live in Los Angeles.
Deborah Eden Tull, author of The Natural Kitchen: Your Guide to the Sustainable Food Revolution, is a sustainability consultant who has been traveling to, living in, or teaching about sustainable communities internationally for the last 17 years.
Cletus Nelson is author of Depression 2.0: Creative Strategies for Tough Economic Times
Date ::
Sun, Nov 21
Time ::
6:30 – 9:30pm
Tuition :: $15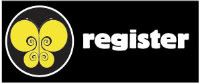 Location ::
Project Butterfly
821 Traction Ave. #108
Downtown LA, CA 90013