11019 :: New Paradigm For Beauty :: 04.09.11
Date ::
4.09.11
Time ::
SAT :: 11:00am - 4:00pm
Tuition ::
$65 Advanced | $75 after April 2 | $95 Door
Location ::
PB Loft | 821 Traction Ave. #108 LA, CA 90013
Food ::
a beautiful Vegetarian Lunch created by
LARGE MARGE SUSTAINABLES
Registration ::
Click Here
Cultivating a New Paradigm for Beauty and Our Bodies
:: A workshop for Women Only ::
Join us for a day for women of all shapes, ages, and sizes to come together in a safe loving environment to explore our relationship with BEAUTY, APPEARANCE and OUR BODIES.
In a society where we are inundated with messages, made-up standards, and limiting beliefs about beauty from the time we are little girls, most of us have a degree, subtle or severe of conditioning around appearance that we are not even aware of. This impacts how we see ourselves and others, how we eat, how we exercise, treat, express, and feel about our bodies and our self-worth. The intent of this workshop is to come together for a powerful, healing, and liberating experience to explore this conditioning, to see what lies beneath it and to see what lies are beneath it. To embody more freedom of choice, relaxation, and authenticity in our relationship with our bodies and with ourselves. Through meditation,awareness exercises, 5Rhythms dance and yoga we will explore topics such as:
* What is our authentic experience of beauty?
* How do we limit ourselves?
* What ideas from the media and social conditioning no longer serve us?
* What is sustainable beauty?
* How would each of us express our individual feminine power if there were no "standards" to follow?
Join us, so together we can rethink and recreate what it is to be a woman fully embodied and empowered in the 21st century, one who celebrates the divine feminine and expresses authentic beauty.
As part of this event we will have a CLOTHING SWAP, so please bring any clothes you are ready to shed this spring, and have them organized by size.
* Please wear loose comfortable clothes that you can do yoga and dance in.
* A soft shoe or barefoot for dancing.
* Bring a bottle of water.
* A cushion and a blanket.
* A yoga mat
* A journal and pen.
* Please refrain from wearing heavy perfumes or jewelry that could accidentally get pulled off and cause any injury.
Delicious Vegetarian Lunch created by
Large Marge Sustainables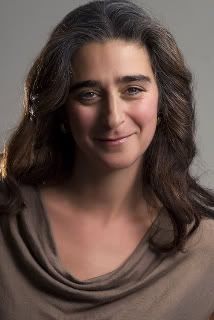 Kate Shela
is a 5 Rhythms teacher and shamanic practitioner known for her enormous passion, her great taste in music and her commitment to the dance and how it empowers people to live their lives more fully. She is a senior instructor with the Moving Center School founded by Gabrielle Roth with whom she has been closely associated since 1992.
www.kateshela.com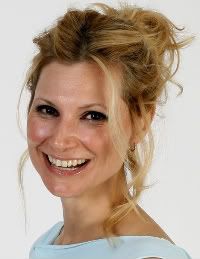 Hilary Kimblin
first studied yoga while living in Holland as a teenager. After Hilary moved to California, she completed her Veda Yoga Teacher training, graduated from the Ayurvedic Institute of America, and started leading full-moon yoga hikes in the Pacific Palisades. And as spreading joy to all is Hilary's absolute favorite thing to do, she also holds Laughter Yoga sessions, where participants are encouraged to breathe, stretch, and laugh!
www.yogaunderthetrees.com
Deborah Eden Tull
has been teaching Zen meditation and facilitating spiritual workshops for the past 10 years. She has been a meditator for 17 years and a student of Zen for 13. Her current passion is to practice and teach the integration of mindful living into every aspect of urban life. Her teaching style is grounded in compassionate awareness and an unwavering commitment to personal transformation. For more information, visit
www.deborahedentull.com