9028 "What on Earth?" Inside the Crop Circle Mystery
Project Butterfly presents an Advanced Screening of the documentary
"What on Earth?" - Inside the Crop Circle Mystery
.
In "What On Earth?," filmmaker Suzanne Taylor tracks her interactions, in England, as part of an international community of visionary artists, scientists, philosophers, mathematicians, educators, writers, and farmers who marvel at crop circles, the unexplained global phenomenon that has puzzled humanity for decades, and perhaps even centuries.
The superstars of the film are the circles themselves. The photography is breathtaking and awe-inspiring.
Come explore and learn more about this incredible phenomenon.
This lively evening will include:
Introduction to the film by special guest Whitley Streiber
Whitley Strieber is host of the popular "Dreamland" radio show [
http://www.unknowncountry.com/dreamland
] and author of best-selling books including, "Communion: A True Story," and, "The Secret School: Preparation for Contact." Strieber has worked with radio personality Art Bell on their joint book, "The Coming Global Superstorm."
Q&A panel moderated by Jenny Funkmeyer
with
Suzanne Taylor, Producer/Director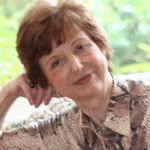 Mary Duprey, Co-Producer/Editor
Barbara Lamb
, featured in the film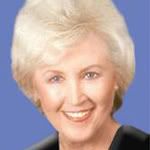 Barbara is the former Executive Vice President of the Association for Past Life Research and Therapies. She has been a trainer for the Professional Institute of Regression Therapy, for the Hypnosis Clearing House, and for her independently sponsored courses. She is the author of "Crop Circles Revealed: Language of the Light Symbols," and, "Alien Experiences."
www.barbaralambmft.com
Shawn Randall
, featured in the film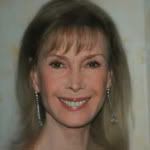 Shawn Randall is a metaphysical teacher and counselor and heads the Center for Personal Transformation in Los Angeles. She researches the interconnected nature of crop circle and human consciousness and is currently writing a Thesis on the subject for her Masters Degree. Her annual summer tours taking people into English crop circles focuses on experiencing the transcendence and beauty of the phenomenon while reaching out to connect with it for consciousness expansion. She believes crop circles assist us in evolving our consciousness at both the personal and collective levels. Shawn is also known as a full trance channel for the wise and loving nonphysical consciousness called Torah. Her website is
www.shawnrandall.com
Rooftop After-Party with
DJ Jun
.
Location:
Downtown Independent
251 S. Main Street
Los Angeles, CA 90012
Delectable Vegan Food by
a Taste of Life
Vegan Soul Food will be available for purchase at the theater.
Tickets are $15. To purchase tickets please click on the button below: